Global Climate Change
By: 999Ai2016 , 4:18 AM GMT on November 07, 2016

Source : The New World Atlas of Artificial Night Sky Brightness (2016).



INTRODUCTION:


This is actually two blogs in one.

* This part is dedicated mainly to an exploration of the planet and its environmental issues in light of the ongoing human-induced climate change (sometimes with the help of satellite pictures), you're also welcome to leave comments on this topic. However, I reserve the right to delete any comment involving "denial, dismissal, unwarranted doubt or contrarian views which depart from the scientific opinion on climate change (...)"
(a.k.a. "climate change denial").

* My other blog (link below) is dedicated to archiving science-based articles, also news articles on the same topic, from different internet sources which I deem reliable (some listed below).


(!) You can access the articles, reports and news I regularly highlight on my previous blog by clicking this link and scrolling through the comments section there:

*** Climate Change by 999Ai2016 ***
!!! May take some time to load !!!

* You may leave comments about these here.





Glaciers are losing mass in the North Cascades, where Pelto's father has done work for decades monitoring glacier retreat and related changes. Annual glacier mass balance data is represented in the painting. Credit : Jill Pelto.



Large wildfires are happening more frequently and burning more area across the western U.S. in part due to rising temperatures. The global average temperature is shown between the flames and the forest. Credit : Jill Pelto.

Source: These Paintings Turn Climate Data Into Art
Climate Central - February 2016.





Northwest Pacific Ocean - September 2016. Click image to display larger version.
Source/credit : RAMMB-CIRA, JMA.



ELSEWHERE ON THE INTERNET



The Basics:


- NASA: Global Climate Change
"Vital Signs of the Planet."

- Climate Signals
"Explore how climate change affects your world by searching events, impacts, and related climate signals."

- Skeptical Science
"Explaining climate change science & rebutting global warming misinformation."



The News:


- Climate Central News
"Researching and reporting the science and impacts of climate change."

- Climate News Network
"Climate News Network is a free and objective service publishing a daily news story on climate and energy issues."

- Science Daily (topic: climate)
"Your source for the latest research news."

- ScienceAlert (topic: environment)
"ScienceAlert features cool and interesting science news and entertainment worth sharing."

- EOS (topic: climate change)
"Eos is the leading source for trustworthy news and perspectives about the Earth and space sciences and their impact"

- Climate Home
"Climate Change News."

- Carbon Brief
"We cover climate science and climate & energy policy, specialising in clear, data-driven articles to improve the understanding of climate change."

- Climate Feedback
"A Scientific Reference to Reliable Information on Climate Change."

- RSOE Climate Change Monitoring
"The Climate Change Monitoring Services (CCMS) is taking steps to bring this evidence to the public's attention, with the goal of building support for action to reduce the heat-trapping gas emissions that cause global warming."



The Perspective:


- Anthropocene Magazine
"We are a digital, print, and live magazine in which the world's most creative writers, designers, scientists, and entrepreneurs explore how we can create a sustainable human age we actually want to live in."

- Yale Climate Connections
"Listen. Watch. Read."

- CICERO
Center for International Climate and Environmental Research - Oslo.

- Elizabeth Kolbert / The New Yorker
"Elizabeth Kolbert has been a staff writer at The New Yorker since 1999. Her three-part series on global warming, "The Climate of Man," won the 2006 National Magazine Award for Public Interest, the 2005 American Association for the Advancement of Science Journalism Award, and the 2006 National Academies Communication Award."



Science Blogs:


- From a Glacier's Perspective
AGU Blog by Mauro Pelto.

- AGU Blogosphere
"A community of Earth and space science blogs, hosted by the American Geophysical Union."

- EGU Blogs
Blogs hosted by the European Geosciences Union.



Blogs & Forums:


- Neven's Arctic Sea Ice Blog
"Interesting News & Data."

- Real Climate
"Climate science from climate scientists."



* Need a good (science-based) laugh? Then you can pay a visit to this website, What if ? where Randall Munroe answers absurd physics-related question people ask him, with pencils & physics. See also his "xkcd comics"... ;-)



NASA archive : Typhoon Bopha (Western North Pacific Ocean).
This photo of Super Typhoon Bopha was taken on Sunday, Dec. 2, 2012 from the International Space Station, by Astronaut Ford as the Category 4 storm bore down on the Philippines with winds of 135 mph.


Credit: NASA ISS/JSC. CLICK HERE to download the extra-large version.



Filming the coral bleaching at Lizard Island. Credit : XL Catlin Seaview Survey.
Visit GLOBAL CORAL BLEACHING for more on this topic.



North Atlantic - Sea Surface Temperature Anomaly - December 06, 2015
Source : www.earth.nullschool.net



(!) You can access the articles, reports and news I regularly highlight on my previous blog by clicking this link/animation and scrolling through the comments section there:

*** Climate Change by 999Ai2016 ***
!!! May take some time to load !!!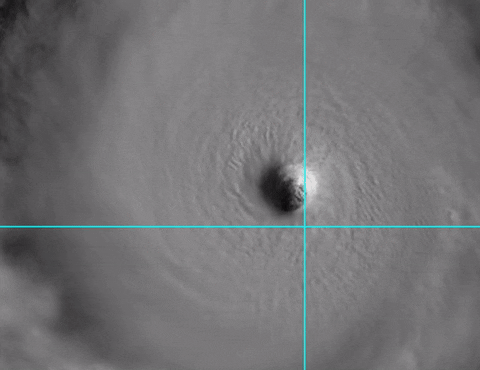 Eye of Super Typhoon Meranti - September 13, 2016.
Source/credit : CIRA-RAMMB, JMA.
The views of the author are his/her own and do not necessarily represent the position of The Weather Company or its parent, IBM.
Reader Comments
Comments will take a few seconds to appear.
999Ai2016's Global Climate Change Blog
Recent Posts
Previous Entries for 2017